"Janet is truly gifted, both as an artist and as a teacher. She is engaging, funny, patient, generous and easy to learn from. As a total beginner, I was blown away by the wealth of her knowledge, and how with her coaching and encouragement, I was able to create original art I was proud of!" -Elissa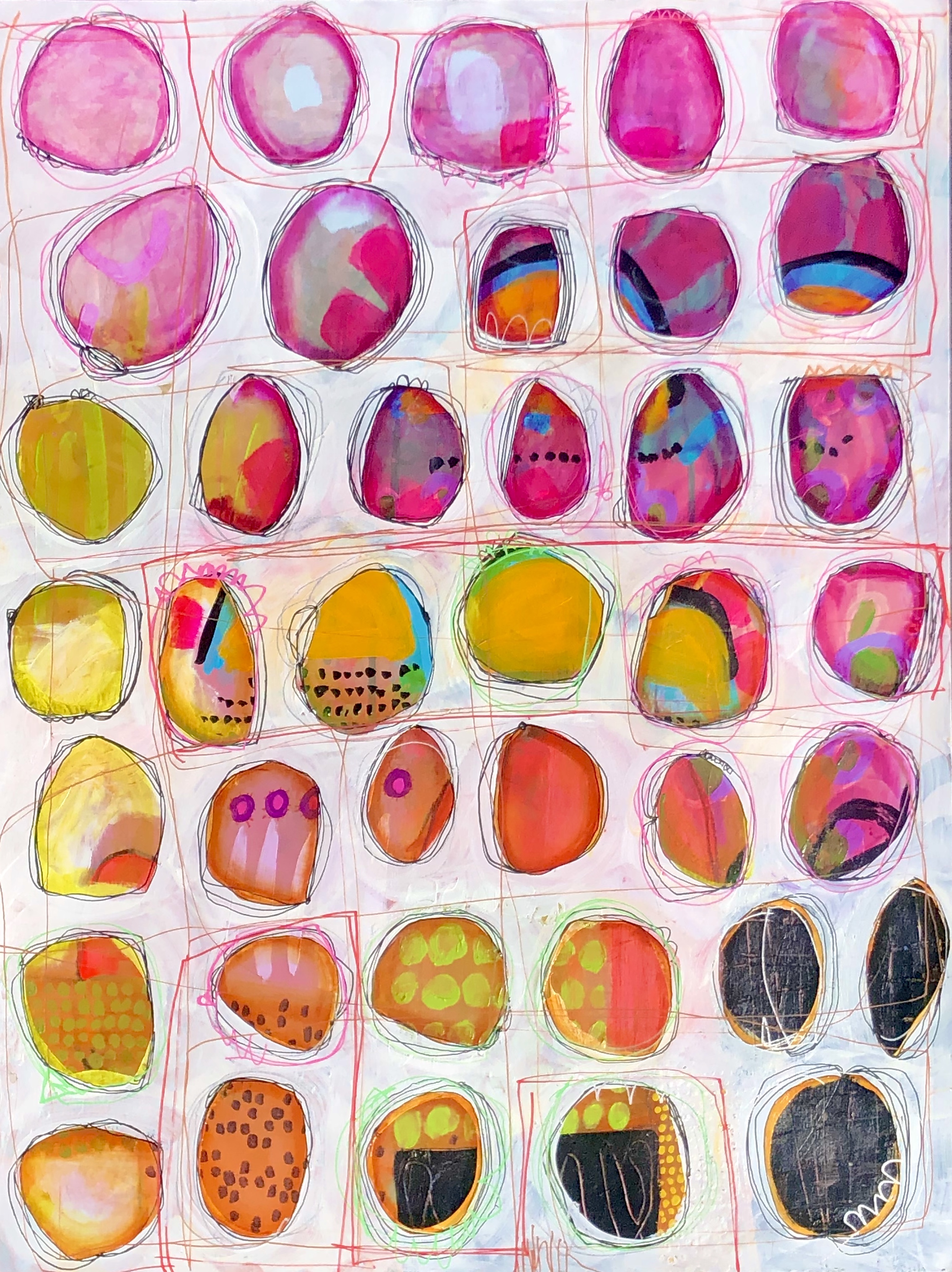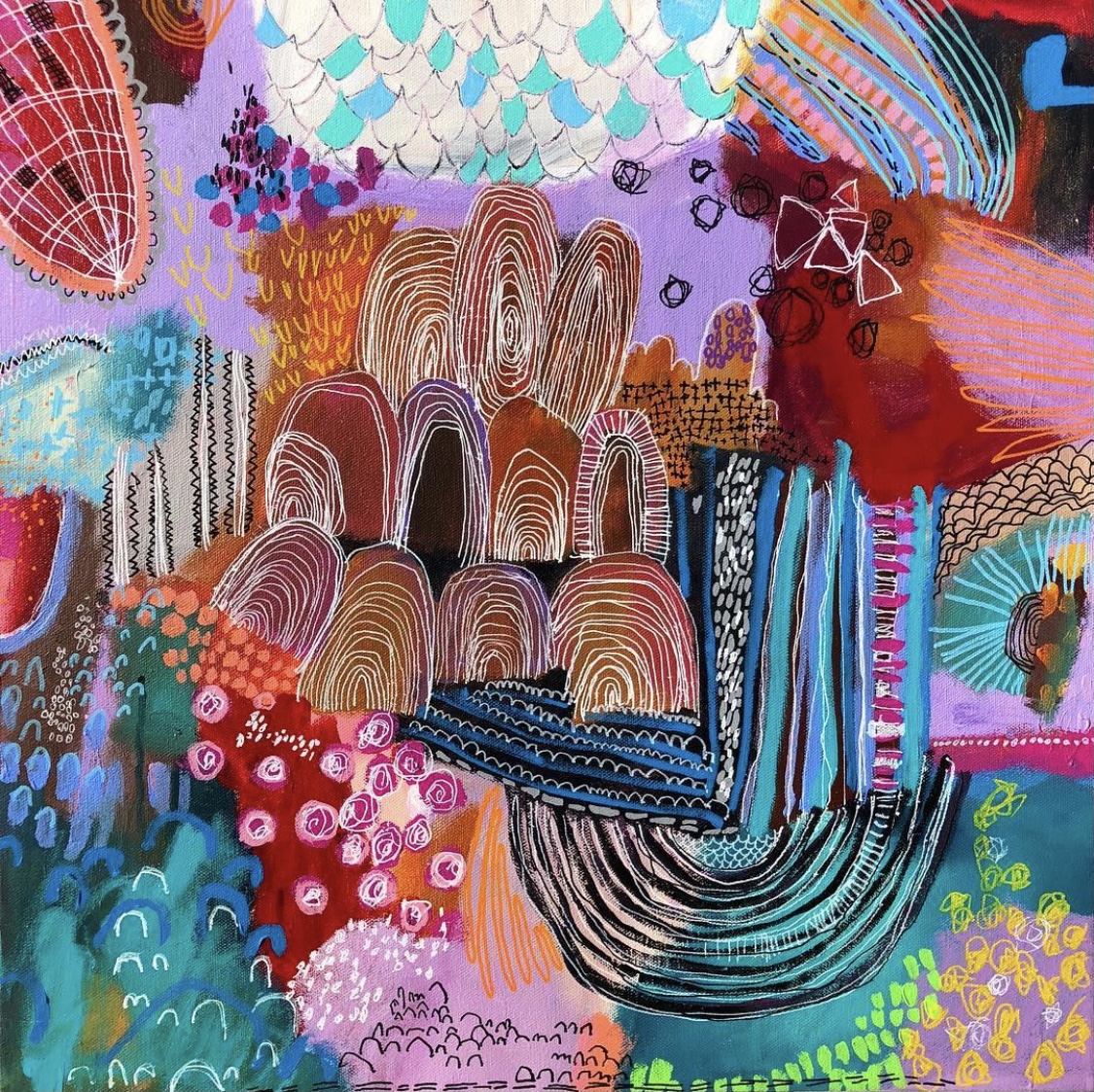 Abstract Expressionism
Taking you step-by-step through my approach and process in creating a unique abstract work. Guiding you in allowing your own life experiences, energy and style to be expressed in your individual work.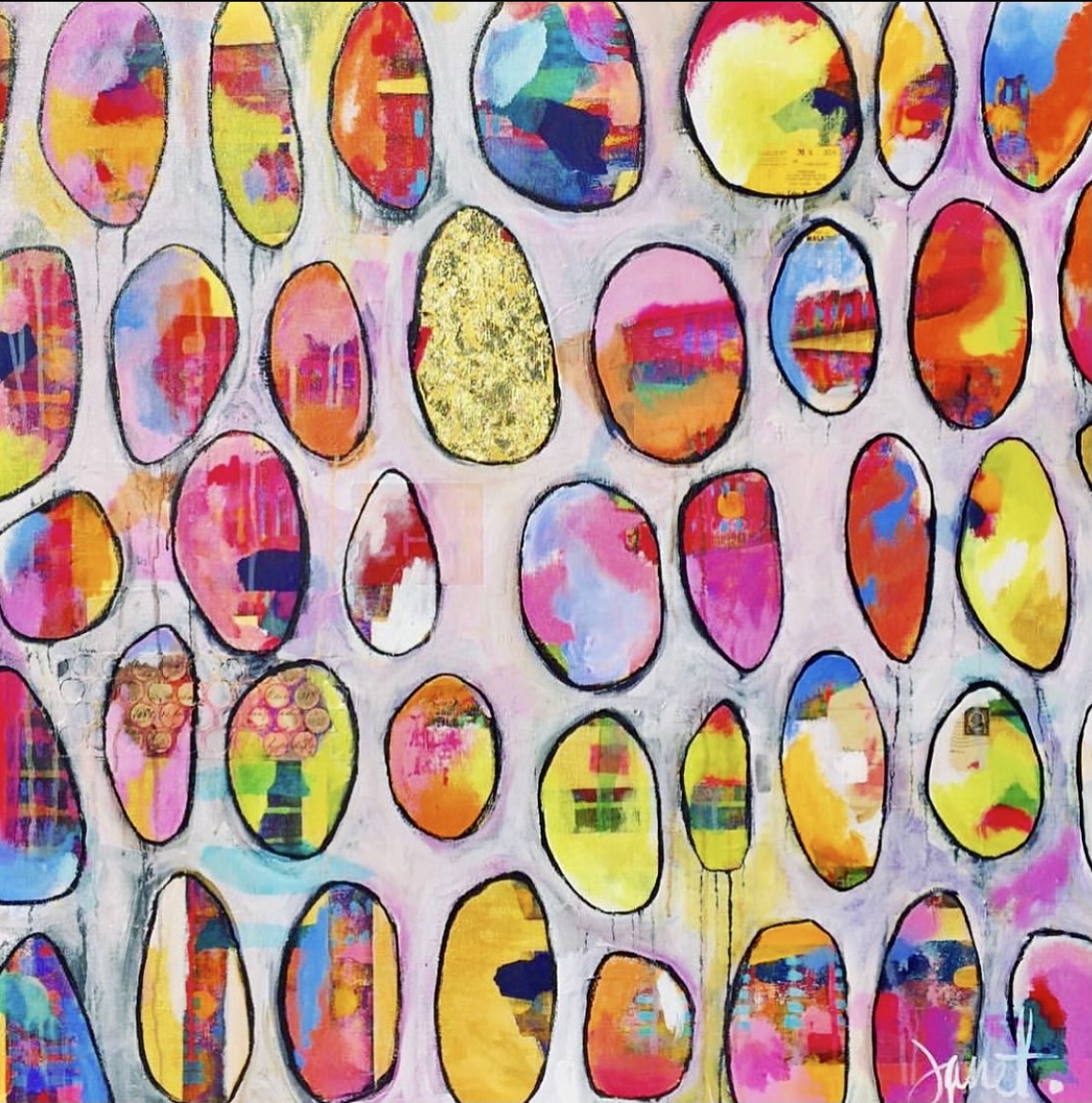 Mixed Media
Many of my works go beyond acrylic paint to include a variety of techniques and supplies, including collage, stencils, gold and silver leaf, cold wax, oil sticks and more. I encourage the exploration of various mediums so no need to have extensive supplies on hand to enjoy this type of class.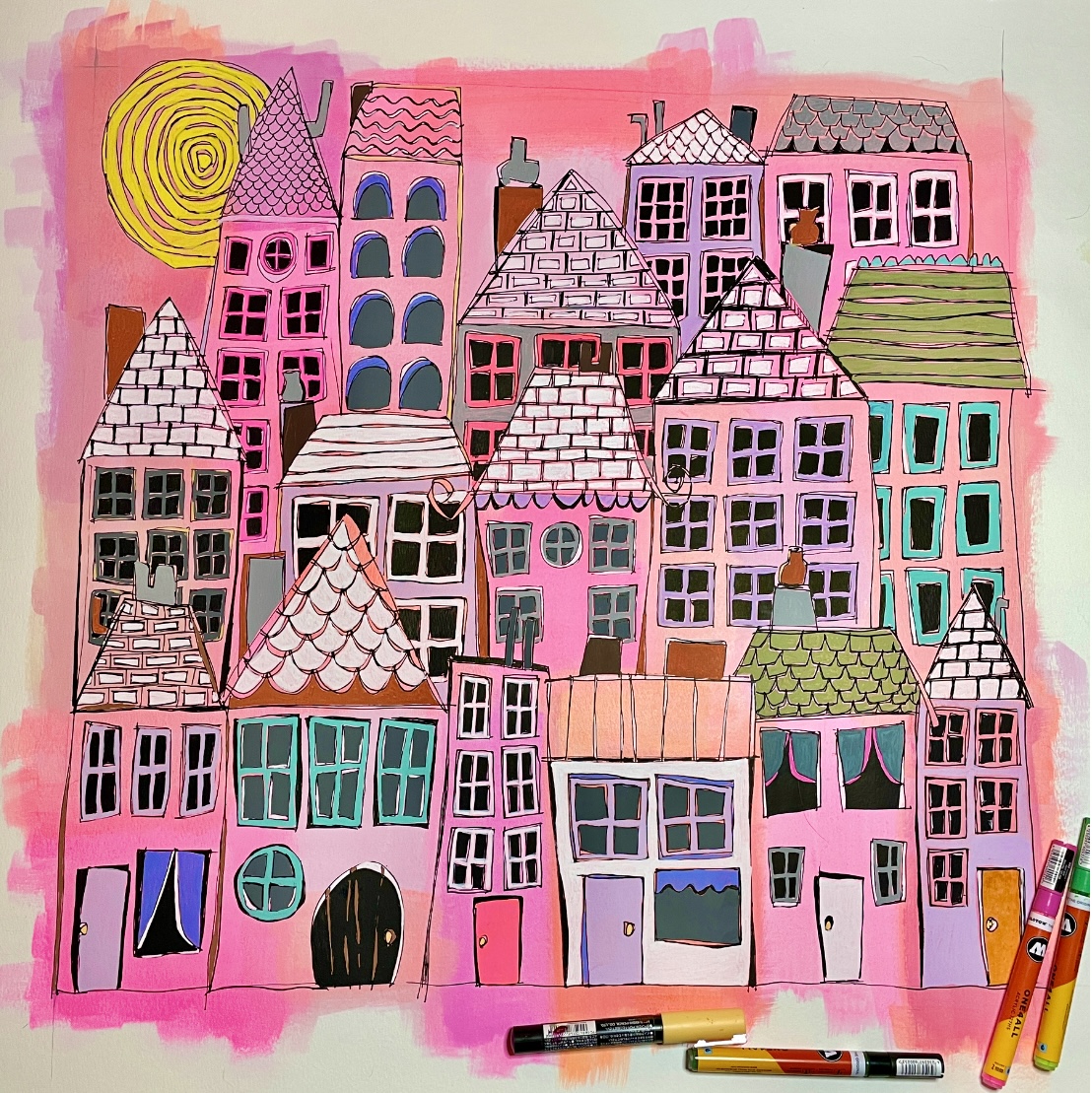 Design & Illustration
Using pens, pencils, markers, acrylic inks, paint pens and more is a wonderful way to explore creating works that feature detail and quirky and engaging elements. Mostly on paper these works can be worked in various sizes and with a variety of supplies.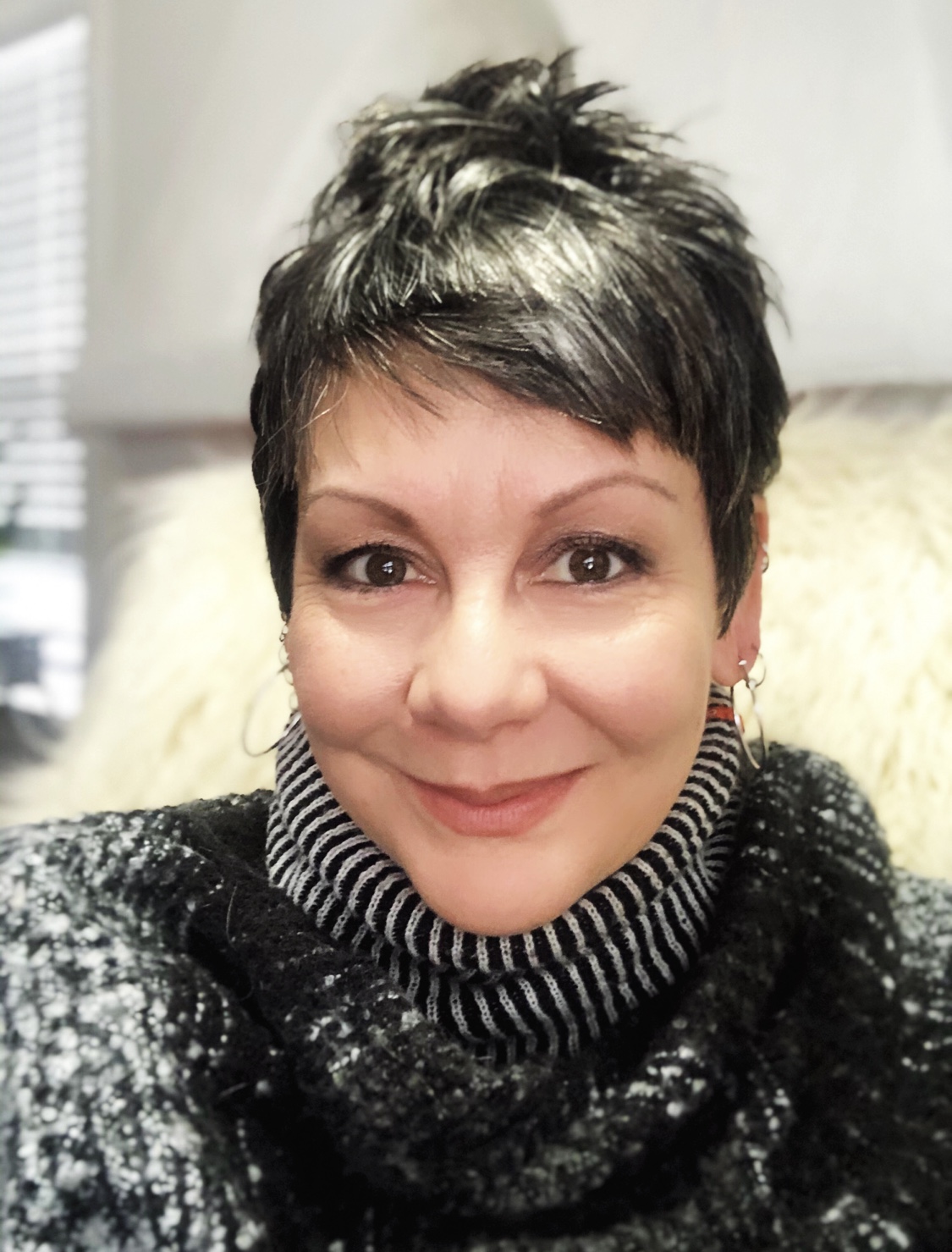 Janet Skates is a professional artist, instructor, illustrator and entrepreneur.
Having lived and studied around the world she now resides in her hometown of Tulsa, Oklahoma USA where she paints and hosts in-person workshops in her home studio, in addition to traveling and teaching in other states. A social media reach of over 125K has allowed Janet to encourage and guide artists of all ages and levels, throughout the world, to explore and pursue their unique artistic pursuits. When she's not painting Janet is exploring other art forms, gardening, reading and time with her family.
You can connect via Instagram @janetskatesart, fb: janetskatesart and YouTube on her channel Janet Skates Art.
Check your inbox to confirm your subscription
Janet's newest course, The Village Green, is now open for enrollment!